Traditional floor screeder services London
---
Our experts provide traditional floor screeding services across London. Our experts have been providing traditional floor screeding services for many years. They have many years of experience along with knowledge & skills on the subject. Traditional floor screeding services  is usually poured over a base floor to help to form a smooth floor coating – this will provide a strong foundation for the flooring that you would like to put on top. Traditional floor screeding services should not be confused with cement flooring, as these two services are very different. Floor screed is used underneath all types of flooring from hardwood to tile.
What traditional floor screeding services do we provide?
Floor screed services that we provide:
Installation of floor screed
Hand applied screed or traditional screed
Pumped screed
Interior floor screed installation
Exterior floor screed installation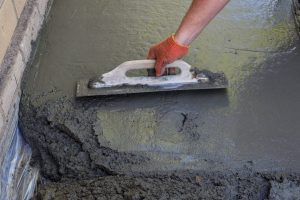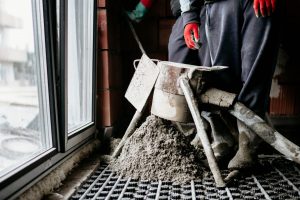 What are the different types of floor screeding?
There are a few main types of screed that are created to fit specific requirement
Underfloor screed
This is most commonly used, generally it is poured over your heating pipes instead of over insulating material. The thinness of this floor screed allows for good heat flow. This is great for anyone who has under floor heating
Floating floor screed
This type of screed is applied over a layer of insulation. It is usually anywhere from 50 to 65mm thick.
Bonded floor screed
This screed is put over a mechanically prepared substrate – to ensure that the substrate and the screed bond together
Unbonded floor screed
This is separated from the substrate via a membrane.
What does the drying and completion process look like?
Generally, after laying down screed it needs time to dry and a resting period before it can be used for normal activities. If we apply a fast drying screed chances are that after 2 days you will be able to walk on it. However, that is not the case with all screed types. Some floor screeds require anywhere from 16 days to a month before you can proceed with any other renovations and regular activity. For more information on floor screed contact our experts.
How much does traditional floor screeding cost?
Floor screeding prices will vary depending on the company and the contractor. However, here at Magnolia Homes we usually calculate floor screed cost per m2.
Traditional floor screeder services near me:
Our traditional floor screeders have clients that are located in Tunbridge Wells, Kent, London, Royal Tunbridge Wells, Sevenoaks, Sevenoaks District, Tonbridge, Crowborough, East Grinstead, Maidstone, Maidstone District, Paddock Wood and many more.