Home extension ideas for small houses UK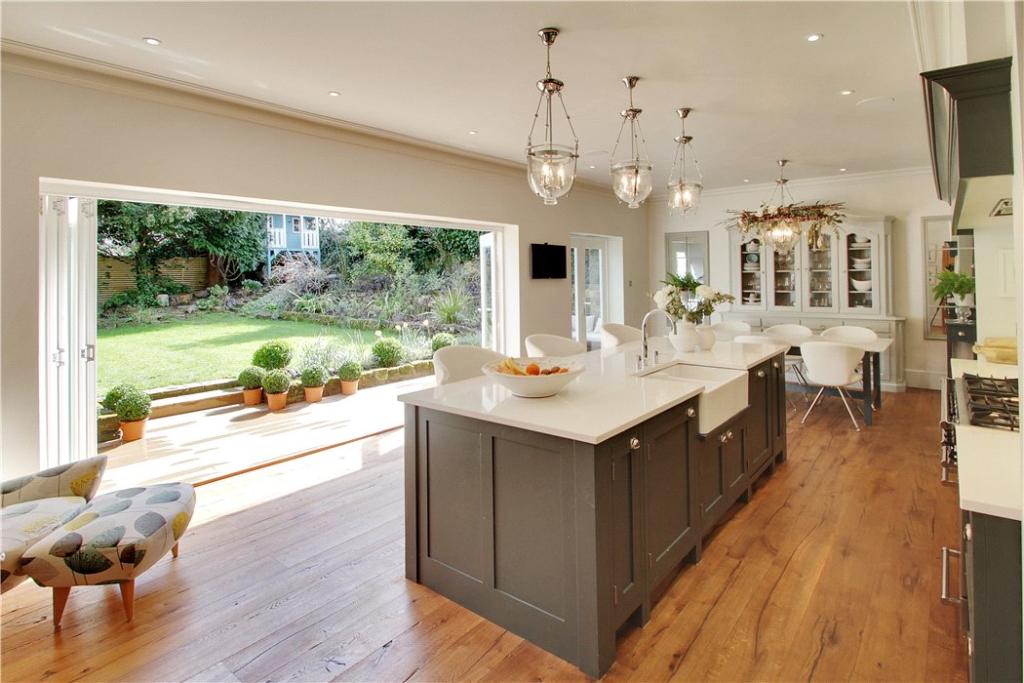 If you have a small home, it is amazing what a bit of extra space can do for you. In a smaller property a smart loft conversion or home extension can give you the much needed living or storage space. Furthermore, a home extensions can add great value to your property.
The most popular option and planning permission friendly option is a simple single storey extension. Many of our customers choose either a side or a rear single storey extension to gain more space.
What are some home extension ideas for my small house in the UK?
Here are some home extension ideas for your small house in the UK:
Double your downstairs floor plan  
Consider adding to your downstairs floor plan, whether that be adding an extension to the rear of your property or to the side of it. You can also consider adding more of an open floor plan to your home while adding this extension.
Create a seamless flow to your outdoor space
You may want to consider adding a glass home extension. Many of our customers add a glass home extension to prevent the feeling of a small kitchen. A glass extension allows your kitchen and dining area to flow beautifully into your garden.
When extending your home into your backyard, make sure it does not swallow up to much of your backyard. The reduction of garden space may in some cases reduce the value of your property.
Add a small side home extension
Adding even a few meters to the side of your property, can vastly improve the space your home. This is another popular option, especially when trying to add space to your kitchen / dining space. Furthermore, you may want to add a steel framed glass structure that will again connect with your garden but importantly flood the room with natural light, thus making it appear bigger as well.
Multi-functional rooms
When you own a small property, a multi-functional room can make a world of a difference. If your downstairs floor plan is open concept & you add more space by extending either to the side or rear of your property you can use your space more effectively. You have one big room that is used for cooking, eating, socialising and relaxing.
Elongate your narrow kitchen
Is your kitchen narrow? Consider extending it beyond the kitchen space into the garden to gain more space. Furthermore, if you are extending it into your garden space, you may want to add glass double doors to add a visual appearance of more space.
Make use of your existing space and add light
More natural light can make any space appear larger, while enhancing its overall appearance.
Improve the look and functionality of your existing space is a great option if you are on a tight budget. Home extensions can be expensive but by adding more natural light can instantly improve the look and feel of your property.
Take advantage of a side return extension
As mentioned previously, a side extension is a great way to increase your narrow kitchen or narrow dining room. Side returns are a great option if you have terraced property. However, it is important to note that planning permission may be more complicated due to property boundaries.
Try extending your property upwards
Many small home owners do not have the luxury to extend their property to the rear or the side, therefore, it may be best to work upwards. Converting you attic / loft into a liveable space can be a great solution. Loft extensions are becoming an increasingly popular option especially for those who have smaller properties.
Garage conversions
If your property has a garage, that is not used for its intended purpose then you may want to consider converting it into liveable space. A standard sized garage can be transformed into an extra bedroom, an office space, a home gym or an extended kitchen space.
When it comes to planning permission, if you are only working inside the garage it is generally not required. However, if you are wishing to enlarge your garage, then you need to get planning permission. Furthermore, if you want to convert your garage into an extra home then you will most definitely need planning permission, regardless of who will live there.
We advise that you always consult local building authorities before starting an home construction projects.
How much does a home extension on a small property cost?
The cost of a small home extension will vary because there are many factors that can impact the price. We can provide you with an accurate estimate based on your plans. We also suggest to our customers to tell us the budget they have allocated to their home extension project and then we can tell you what is possible.